The COVID-19 vaccine is available to anyone 6 months and older. Please call (808) 259-7948 to schedule.
Vision Services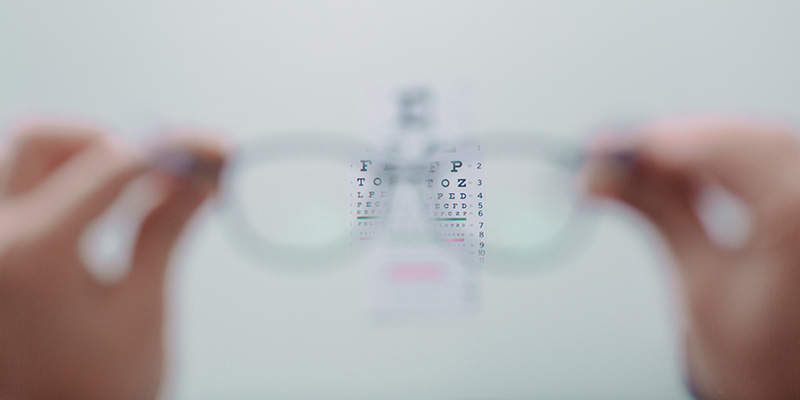 Welcome to Waimānalo Health Center's Vision Center, or Noni, located at our Hale Ola ʻAlua site. Our expert team works with you to achieve optimal vision health.
Comprehensive Eye Exams
Comprehensive eye exams evaluate your eyes for any potential disorders or diseases. Your visual skills and abilities are carefully evaluated and appropriate treatment is prescribed – whether it's lenses, medication or referral to a specialist.
Preventive Vision Care
Preventive eye care is the first line of defense against vision problems. Annual eye exams can help detect early signs of serious eye disorders such as glaucoma, cataracts and macular degeneration. Our highly trained and certified staff will help you detect and treat any causes that may be affecting your ability to see well.
Diagnosis and Treatment of Eye Diseases
Early diagnosis and treatment of eye disease are key in minimizing permanent eye damage and preventing further loss of vision. If an eye disease is diagnosed, we will outline your treatment plan. Dr. Ka`opua is a board-certified therapeutic optometrist and can provide immediate relief and care for eye emergencies.
Optical Dispensing
Let us help you find the best solutions for your vision correction needs! We offer affordable frames and a variety of prescription lenses. Our selection includes a collection of glasses that are 100% covered by Medicaid.
Vision Clinic hours are different from regular clinic hours.
Mon: 8am - 5pm
Tues: 8am - 5pm
Wed: 8am - 5pm
Thur: 8am - 5pm
Fri: Closed
Sat: Closed
Sun: Closed
Please call (808) 259-7948 to schedule an appointment.
Are you taking new patients?
Yes! We look forward to meeting you.
Will my insurance cover my visit?
We accept most insurance providers – VSP, HMSA, HMSA QUEST, ALOHA CARE, MEDICAID, UHA, HMA, HMAA and OHANA. We accept HUMANA and AARP for diabetic eye exams only. Please call if you need help confirming vision coverage.
I don't have insurance; can I still be seen?
Yes, our Sliding Fee Scale makes medical care accessible and affordable for uninsured patients. Waimānalo Health Center's goal is to improve your health and wellness regardless of ability to pay. Your eye doctor visit and glasses qualify for the sliding fee discount. Please bring a photo ID, proof of residency (mail addressed to you) and income verification (pay stubs) to register for our Sliding Fee Scale and determine your discount.
What's included in a Comprehensive Eye Exam?
Our comprehensive eye exam includes a medical and vision history review, auto refraction test (measures how well your eye focuses on light), visual acuity test (checks vision sharpness while reading letters on an eye chart), internal and external eye health evaluation, glaucoma testing and cataract evaluation. Color vision, depth perception and visual fields tests and dilation are performed as needed.
How long is an eye exam?
Approximately one hour.
What should I bring for my exam?
Please bring a list of medications, your glasses, sunglasses and/or contact lenses, and insurance information.
How do I know whether my child needs an eye exam?
Signs that your child may have vision problems include constant eye rubbing, extreme light sensitivity, chronic redness of the eyes, chronic tearing of the eyes, squinting, difficulty reading, and sitting too close to the TV. Children should have the first eye exam around 5 years old.
How often should I get an eye exam?
It's a good idea to have your eyes checked every two years even if you have perfect vision. Annual check-ups are recommended and usually fully-covered for patients with insurance. Adults 60 years and over should be examined annually. People with diabetes need to have their eyes checked at least once a year and possibly more often.
How much are glasses?
Cost will depend on your vision health and insurance. We have a variety of options to meet your budget. We also have a selection of glasses that are 100% covered by Medicaid.
Stay Updated!
Sign up for Waimānalo Health Center updates: new services, upcoming classes, and more!
HOURS
Monday: 8am - 5pm
Tuesday: 8am - 5pm
Wednesday: 8am - 5pm
Thursday: 8am - 5pm
Friday: 8am - 5pm
Saturday: 8am - 12pm
Sunday: Closed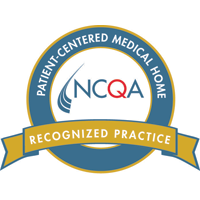 © Waimanalo Health Center