Albert "AJ" Salsedo
Do you have insurance? Why did you choose WHC as your health provider?
I didn't have insurance before coming to Waimānalo Health Center. That's what kept me from going to see a doctor. I had pain from previous injuries, but thought I couldn't afford medical care until, one day, I noticed my fingernails looked abnormal. There was a green-colored growth under some of my nails and the nail surface became disfigured. Some of my neighbors suggested I check out the health center, saying there might be a way to work out payments so I could afford to see a doctor. With that in mind, I came to WHC hoping for a chance.
The staff at WHC gave me more than a chance. They gave me hope. They helped me successfully apply for Med-QUEST and allowed me to pay on their income-based sliding-fee scale while my application was being processed.
My appointment with Dr. Lee in the Family Medicine Clinic was a pivotal moment in my life. She was intelligent and personable. She made me feel comfortable and explained what was happening to my hands in a way I could understand. I had a type of arthritis that caused my fingernails to distort. Dr. Lee prescribed medication and ordered a few blood tests. I took the medication and slowly, my nails went back to normal and my hands felt better. That alone made me a believer and supporter of the health center, but it was just the beginning.
My blood test results came back indicating I was on the verge of diabetes. I tried my best to stay at that pre-diabetes stage but you can't fight some things. I crossed over the threshold and had to begin diabetes treatment, which turned out to be a blessing in disguise. There's a history of diabetes in my family so I've seen relatives suffer and have their quality of life taken from them due to the effect of diabetes. That made me afraid of what was in store if I didn't get my act together and motivated me to take charge of my health. I met wonderful people at the health center through my treatments and got back to the best shape of my life. I still have pain, but now I know how to get along with my body. I know how to manage pain, what foods to eat to heal myself, and how to exercise effectively.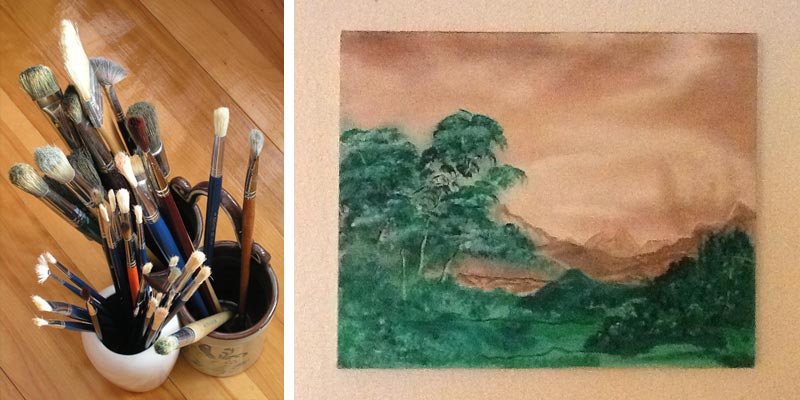 How long have you been a patient at WHC?
My first visit to the health center was in 2007. I beat diabetes and lost 50 pounds during that time. I'm a happier person today than I was then.
What services have you used at WHC?
I started with regular visits to the Family Medicine Clinic with Dr. Lee. After being diagnosed with diabetes, I was referred to Mary Love in the Care Coordination Program. Mary Love is heaven-sent. Care coordination goes above and beyond medical care. Mary Love helped me deal with and work through a lot of other things that were causing me grief and stress at that time in my life. Taking care of the stress helped me focus on doing what I had to do to get my health back in line. I also worked with Dr. Gray in the Behavioral Health Clinic while working with Mary Love and later joined the Health Promotions Program to take gardening and nutrition classes.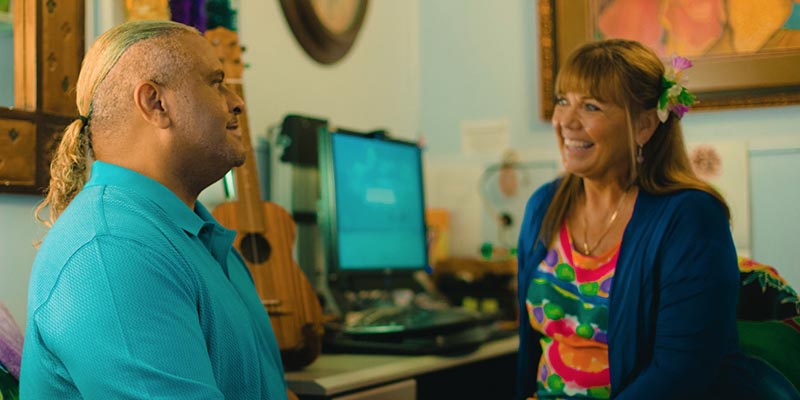 Would you recommend WHC to your friends/family? Why?
Yes, I would recommend the center because the programs are good and the programs work. It worked for me! If it wasn't for the center, I'm not sure where I'd be, maybe moping around at home. The doctors, care coordinators and staff at Waimānalo Health Center keep me motivated.
What's the best thing about WHC?
I'll start with Dr. Lee. She takes the time to put herself in my shoes. Before she walks out of the room, she makes sure I'm relaxed inside and out. Sometimes you see a doctor for five minutes after an hour in the waiting room. She's not like that. She's very thorough and asks the right questions so I can express my concerns and uncertainties. She makes me very comfortable. She's like a family member instead of just a doctor.
And of course, the support programs at WHC are great. I especially enjoy my weekly gardening class and nutrition counseling. It brings me out of the house and I'm always learning new ways to be healthy and live well.