The COVID-19 vaccine is available to anyone 6 months and older. Please call (808) 259-7948 to schedule.
Medical Services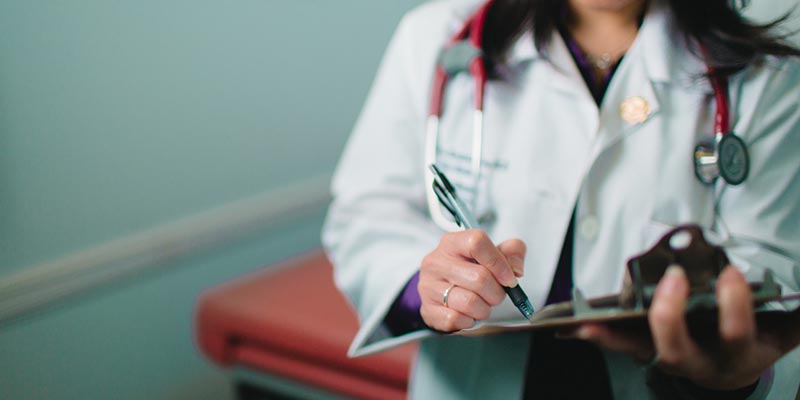 At WHC, Family Medicine, or Kalo and ʻUlu Clinics, located at our Hale Ola ʻAlua site, is the core of your Patient-Centered Medical Home. We provide customized and comprehensive care for the entire family. Services include:
Health Screening and Assessment
Physical Exams
Immunizations
Acute Care (such as injury or infection)
Disease Management
Family Planning
Prenatal and Postpartum Care
Lomilomi and Lā'au Lapa'au (Native Hawaiian Healing)
Pediatrics
Pediatric services, or Maile Clinic, specializes in caring for the youngest members of your 'ohana. Our services help keiki grow up healthy from birth through adolescence. Pediatric services include:
Health Screening and Assessment
Physical Exams (well-baby exams and check-ups, school and sports physicals)
Immunizations
Acute Care (such as injury or infection)
Lomilomi and Lā'au Lapa'au (Native Hawaiian Healing)
Integrated Behavioral Health
Through its Integrated Behavioral Health approach, the Waimānalo Health Center psychologists work alongside the primary care provider to conduct screenings, brief interventions and referral to longer term therapy. During the primary care visits, the psychologists help patients understand thoughts, feelings, and behaviors that may result from health issues or concerns. Topics discussed during counseling sessions include but are not limited to:
Chronic Pain
Weight Management
Parenting
Stress
Anxiety
Depression
Nutrition Counseling
Waimānalo Health Center assists patients treat and control medical conditions and their associated symptoms through nutrition counseling, assisting you with making better food choices. Our team of Registered Dietitians can provide the following services:
Nutrition Assessment
One-on-one Nutrition Counseling
Meal-planning Support
Medical Nutrition Therapy
Care Coordination
Care Coordinators provide health and wellness support for patients with complex health needs. WHC's team of Care Coordinators specialize in integrating available services to achieve optimum health. Care Coordinators are dedicated to reducing barriers and increasing patient access to health care. Care coordination services include:
Diabetes Management Support
Medication Management and Compliance
Coordinate appointments with specialists and other health team members
Arranging for transportation to and from appointments
Perinatal Health Support
Tobacco Cessation Support
Mon: 8am - 5pm
Tues: 8am - 5pm
Wed: 8am - 5pm
Thur: 8am - 5pm
Fri: 8am - 5pm
Sat: 8am - 12pm
Sun: Closed
Family Medicine is open 12-1pm Monday through Thursday. All other clinics are closed 12-1pm on weekdays.
FAQ
What if I have a medical emergency?
Call 911 immediately for life-threatening emergencies. Make sure to inform your provider of your emergency within 24 hours or when you are feeling better.
Is Waimānalo Health Center a hospital?
No, Waimānalo Health Center is a private, nonprofit 501(c)(3) community-based Federally Qualified Health Center (FQHC). FQHCs are often referred to as Community Health Centers. Community Health Centers exist in federally-recognized areas where residents have barriers to receiving health care. Community Health Centers also offer support services such as language interpretation, transportation assistance and care that is culturally sensitive.
I want to be a new patient. What do I need to do?
Call (808) 259-7948 during regular business hours to make an appointment. If possible, please have your previous provider(s) send us your medical records so we have your information for your appointment. On the day of your first appointment, you may be asked to arrive 60 minutes early to complete registration and eligibility forms.
Do you take walk-in patients?
Yes, we welcome walk-in patients but highly recommend making an appointment. Walk-in patients may have to wait a long time to be seen and on extremely busy days, may not be seen. Please call before coming to the center. We will try our best to accommodate your needs.
If I have private insurance, can I still come to WHC?
Yes, we welcome all community members to consider WHC their healthcare home. We accept most private insurance plans. Please refer to the Eligibility section for a complete list of accepted insurance plans.
Do you take motor vehicle accident or workers compensation insurance?
We welcome you as a patient however, we do not accept motor vehicle accident or workers compensation insurance. Please contact your motor vehicle insurance company or employer for more information.
Medical Insurance
We accept most major medical insurance plans. We also offer discounted services for uninsured patients throughout Sliding Fee Scale.
Learn more
Still have questions?
Call us directly at (808) 259-7948.
Stay Updated!
Sign up for Waimānalo Health Center updates: new services, upcoming classes, and more!
HOURS
Monday: 8am - 5pm
Tuesday: 8am - 5pm
Wednesday: 8am - 5pm
Thursday: 8am - 5pm
Friday: 8am - 5pm
Saturday: 8am - 12pm
Sunday: Closed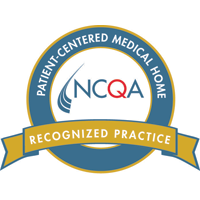 © Waimanalo Health Center