The COVID-19 vaccine is available to anyone 6 months and older. Please call (808) 259-7948 to schedule.
Contact Us
Reception: 808-259-7948
Administration: 808-259-7949
For locations and hours, please visit our Locations page.
After Hours Support
If the office is closed and you need to talk to your provider about a non-life threatening but urgent medical condition or are unsure if you need to go to the ER, you can reach them by calling Doctor's Answering Service Hawaii at 808-988-2188.
If you have a life-threatening emergency, please call 911 or go to the nearest emergency room.
---
Share Your Mana'o
Please use the form below to contact us or give feedback.
Your feedback is important to us. Your comments directly affect the way we improve programs and services, and your overall experience at Waimānalo Health Center. We welcome your comments anytime. Please use the form below or any of the "Share Your Mana'o" boxes around the health center.
We will get back to you as soon as possible.
Share your mana'o
---
Waimānalo Health Center patients may request a copy of their medical records. To do so, please complete all sections of the form: "Authorization for Release of Health Information".
Please note you must sign the form and may be asked to provide proof of identification. Completed forms may be submitted in person or faxed to 808-259-7447.
If faxing the form, please be sure to include a phone number - along with the area code - where we may contact you if there are any questions.
You may also email the form to MedicalRecords@waimanalohealth.org.
Be aware, WHC cannot guarantee the security of email coming to us from an outside source.
There may be a fee associated when you request your medical record. The request may take up to 30 days to fulfill. If you are requesting for both medical and behavioral health records, separate forms must be used. If you have any questions or need special assistance, please call 808-954-7164. Mahalo.
Download form - Authorization for Release of Health Information
File type PDF
Stay Updated!
Sign up for Waimānalo Health Center updates: new services, upcoming classes, and more!
HOURS
Monday: 8am - 5pm
Tuesday: 8am - 5pm
Wednesday: 8am - 5pm
Thursday: 8am - 5pm
Friday: 8am - 5pm
Saturday: 8am - 12pm
Sunday: Closed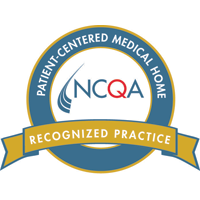 © Waimanalo Health Center