The COVID-19 vaccine is available to anyone 6 months and older. Please call (808) 259-7948 to schedule.
Becoming a Patient
General Services
Waimānalo Health Center (WHC) is a federally qualified community health center. Our community members shape the development of the health center and its programs and services. WHC is your health center. We offer a network of comprehensive health services that includes:
Family Medicine (Kalo & 'Ulu)
Pediatrics (Maile)
Dental Services (Kī)
Vision Services (Noni)
Behavioral Health Services (Kukui)
Support Services
Eligibility
WHC welcomes all community members to utilize our programs and services regardless of ability to pay. Uninsured patients are not turned away simply because they may have difficulty paying for their care.
Health Care Service

Accepted Insurance

Family Medicine, Pediatrics, Behavioral Health

HMSA, HMSA Quest, AlohaCare, UHA, HMA, Tricare, Medicaid, Medicare
Dental
HDS, HMSA, HMAA, Aetna, Metlife, Cigna, Delta Dental, and Hawaii Medicaid (other insurances can be filed as a courtesy upon payment in full)

Vision
VSP, HMSA, HMSA QUEST, ALOHA CARE, MEDICAID, UHA, HMA, HMAA and OHANA.
We accept HUMANA and AARP for diabetic eye exams only.
What if I don't have medical insurance? (Get information in ILOCANO | TAGALOG | CHUUKESE)
We're here to help. One of our eligibility counselors can help you apply for MedQuest, Hawai'i's Medicaid managed care program. If you are not eligible for MedQuest, you may be eligible for our Sliding Fee Scale discount which allows you to pay a smaller fee for health care services. To apply for our Sliding Fee Scale or MedQuest, please bring these documents to your first appointment:
Photo ID (valid State ID, driver's license, passport, green card)
Proof of Residency (pre-printed mail addressed to you – utility bill, cable bill, etc.)
Income Verification (three most recent pay stubs, tax return, unemployment registration, proof of Department of Human Services benefits, proof of Temporary Assistance for Needy Families)
What if I need prescription medicine and I don't have insurance?
Your provider and health care team will work with you to meet your medication needs as WHC's Sliding Fee Scale does not cover medication. WHC participates in the 340B Prescription Discount Program which allows uninsured patients to get certain prescription medication at discounted rates. Your health care team may also assist you with patient assistance programs through pharmaceutical companies. There are eligibility requirements for these programs. WHC also maintains a limited supply of donated prescription medications.
Good Faith Estimate
Don't have insurance or are not using insurance?
You have the right to a Good Faith Estimate explaining how much your medical care will cost. For more information, visit waimanalohealth.org/good-faith-estimate
Stay Updated!
Sign up for Waimānalo Health Center updates: new services, upcoming classes, and more!
HOURS
Monday: 8am - 5pm
Tuesday: 8am - 5pm
Wednesday: 8am - 5pm
Thursday: 8am - 5pm
Friday: 8am - 5pm
Saturday: 8am - 12pm
Sunday: Closed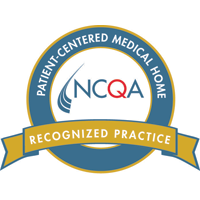 © Waimanalo Health Center