About Us

Mission
Waimānalo Health Center (WHC) is committed to providing the highest level of primary and preventive health services, with special attention to the needs of Native Hawaiians and the medically underserved, and improving the health and wellness of individuals and their 'ohana regardless of their ability to pay.
WHC is a non-profit, tax-exempt, charitable 501(c)3 organization. WHC is also a Health Center Program grantee under 42 U.S.C. 254b, and a Public Health Service employee under 42 U.S.C. 233(g)-(n).
Vision
As a leader in providing person-centered, comprehensive health services, Waimānalo Health Center is dedicated to the continuous advancement in quality health care while assuring universal access for all. Patients at the Waimānalo Health Center take an active role in their own health and work alongside their care team in a manner that embraces their 'ohana, community and culture.
Values
Mālama - We listen to people with our full attention, seeking to know them and understand their healthcare and wellness needs and aspirations for themselves, their family and the Waimānalo community. We will respond, to the best of our abilities, as caring, compassionate, engaged and professional partners in healthcare.
'Ohana - We believe that wellness embraces the whole family and we welcome their participation in the healthcare of their loved ones. Our belief extends to the Waimānalo community-at-large where we build the foundation of good health and wellness for everyone, and we seek collaborative partners who share our values and vision.
Pono - We know that quality healthcare starts with people's trust in our services and the excellence of our care for them and the resources entrusted to us to meet their needs. We are committed to maintaining their trust by treating people with respect and confidentiality, and by being open about our organizational practices and results, seeking to continuously improve our work.
History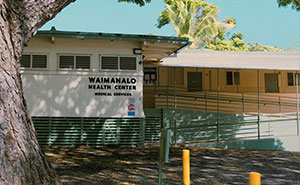 WHC was conceptualized by a group of women who led a health service committee in 1988 in Waimānalo. The group advocated for continued health services in Waimānalo after a State Department of Health demonstration project was to be closed after 23 years of service. Founders Patricia Heu, Madi Silverman, Eve Anderson, Kawahine Kamakea-Ohelo and Mabel Ann Spencer represented the community to advocate for a local health center in Waimānalo. After incorporation in 1989, facility construction and the hiring of professional staff, Waimānalo Health Center saw its first patient in January 1992 and became a federally qualified health center in 1994. Since then, WHC has continued advocating for community health and expanded services to meet the needs of its patients.
About the WHC Logo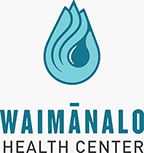 "Ola i ka wai a ka 'ōpua" is the 'ōlelo no'eau, or Hawaiian proverb, that provided the inspiration behind the Waimānalo Health Center's logo. This 'ōlelo no'eau means "There is life in the water from the clouds" which, in short, means that rain gives life. The logo illustrates rain cascading down the peaks of the Ko'olau Mountains and forming a hand symbolizing care and outreach to the community. The shape of the logo as well as the shape created by the hand alludes to a rain drop, signifying life and health.
Stay Updated!
Sign up for Waimānalo Health Center updates: new services, upcoming classes, and more!
HOURS
Monday: 8am - 5pm
Tuesday: 8am - 5pm
Wednesday: 8am - 5pm
Thursday: 8am - 5pm
Friday: 8am - 5pm
Saturday: 8am - 12pm
Sunday: Closed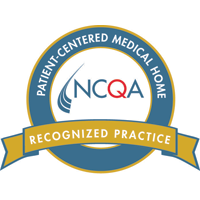 © Waimanalo Health Center