The COVID-19 vaccine is available to anyone 6 months and older. Please call (808) 954-7101 to schedule.
Dental Services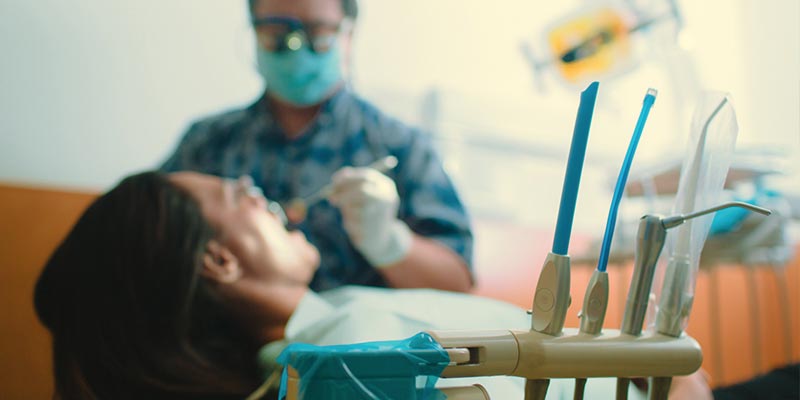 Welcome to Waimānalo Health Center's Dental Center, or Kī, located at our Hale Ola ʻAkahi site. We specialize in comprehensive preventive, restorative, and emergency dental care. Our team is dedicated to providing personalized, affordable, quality dental services. Our goal is to improve your smile by maintaining your total dental health.
Prevention
Preventing dental problems is the foundation for good oral health. Our services help prevent the beginning or progression of oral disease. Kī provides cleanings, fluoride treatments, sealants and home care instructions.
Restorative
Restorative services are used to repair the function and integrity of teeth that lose its structure due to cavities or external trauma. We provide fillings, crowns and bridges, dentures and denture repair.
Treatment of Disease
Treatment of oral disease is crucial with developing keiki and adults. Keiki are provided examinations and preventive care to help decrease the rate of cavities. Should your keiki require treatment, they will be treated with the utmost care and respect. Complex cases will be referred to our network of specialists. The most frequent type of oral disease in adults is periodontal disease – inflammation and infection of the gums. Periodontal disease is the number one cause of tooth loss and may be linked to other diseases such as stroke, bacterial pneumonia, diabetes, cardiovascular disease and increased risk during pregnancy. The Kī Clinic offers periodontal cleanings (plaque and tartar removal) and root canals.
Emergency Dental Care
Prompt treatment of dental emergencies is required to alleviate pain and ensure your teeth have the best possible chance of survival. The most frequent dental emergencies are toothache, cracked or knocked-out teeth and damaged fillings or crowns. It's very important to make an appointment right away. The pain caused by untreated dental emergencies can seriously jeopardize physical health.
Mon: 8am - 5pm
Tues: 8am - 5pm
Wed: 8am - 5pm
Thur: 8am - 5pm
Fri: 9am - 5pm
Sat: Closed
Sun: Closed
How often should I get my teeth checked?
You should check and clean your teeth at least twice a year. Regular check-ups are the best way to avoid more serious dental concerns.
I don't have dental insurance; can I still be seen?
Yes, our Sliding Fee Scale makes dental care accessible and affordable for those with no insurance. Waimānalo Health Center's goal is to improve your health and wellness regardless of ability to pay. Please bring a photo ID, proof of residency (mail addressed to you) and income verification (pay stubs) to register for our Sliding Fee Scale.
Do you see children? When should my child have their first dental visit?
Yes, we welcome everyone – children, adults, kupuna – to visit. It's recommended to schedule their first visit between the time their first tooth appears and his/her first birthday. After the first visit, check-ups every six months is best.
What are dental sealants and who should get them?
Sealants are a thin, plastic coating applied on the chewing surface of teeth – usually the back teeth – to prevent decay. The coating quickly fills and seals the groves of the teeth and forms a protective shield over the enamel of the tooth. Children should get sealants on their permanent molars as soon as they grow in and during cavity-prone ages of 6 to 14. Adults molars can also benefit from sealants.
How can I tell if I have gingivitis or periodontics (gum disease)?
Signs and symptoms include red, puffy gums, bleeding gums, continued bad breath, new spaces between teeth, loose teeth, pus around teeth and gums, receding gums and increased tenderness or discomfort. Regular check-ups will reduce the chances of these symptoms. Please schedule an appointment as soon as possible if you think you have gingivitis or periodontics.
Why is flossing important?
Flossing is a must because our toothbrushes cannot reach between teeth and under the gumline. These areas are more vulnerable to decay and gum disease. Flossing helps to clean these areas and breaks down plaque build-up. Extreme plaque build-up can lead bone damage and loss of teeth.
Do you have denture services?
Yes, we do partial and complete dentures. Complete dentures are used when all of the teeth are missing, while partial dentures are used when some natural teeth remain. A partial denture not only fills in the spaces created by missing teeth, it prevents other teeth from shifting.
Still have questions?
Call us directly at (808) 259-5466.
Stay Updated!
Sign up for Waimānalo Health Center updates: new services, upcoming classes, and more!
HOURS
Monday: 8am - 5pm
Tuesday: 8am - 5pm
Wednesday: 8am - 5pm
Thursday: 8am - 5pm
Friday: 8am - 5pm
Saturday: 8am - 12pm
Sunday: Closed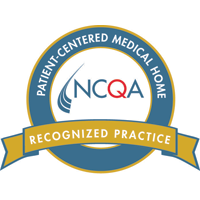 © Waimanalo Health Center