Waimānalo Health Center Awarded Highest Level Patient-Centered Medical Home by NCQA
Waimānalo Health Center Awarded Highest Level Patient-Centered Medical Home by NCQA
Posted November 22, 2013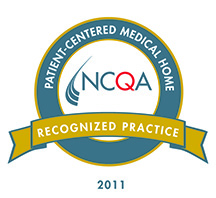 Waimānalo, HI – Waimānalo Health Center was recently awarded Level 3 designation by the National Committee for Quality Assurance (NCQA). The Level 3 Physician Practice Connections – Patient Centered Medical Home (PPC-PCMH) recognition is the highest achievable recognition for a medical group. Waimānalo Health Center is the first community health center on Oahu to be awarded PPC-PCMH Level 3 distinction.
"We're very pleased to reach this outstanding achievement in healthcare. It represents and recognizes our commitment to quality clinical care with an emphasis on the physician-patient relationship" stated Amy Bauchens, Waimānalo Health Center's Chief Compliance and Quality Officer. "It was a long journey with adjustments in policies and procedures but all worthwhile to provide patients with an improved model of care, replacing episodic care with coordinated care and a long-term healing relationship."
The patient-centered medical home is an innovative approach to primary care that engages patients to be active participants in managing their health with an emphasis on staying healthy. NCQA's recognition is based on meeting six elements of healthcare: Enhancing Access and Continuity, Identifying and Managing Patient Populations, Planning and Managing Care, Providing Self-Care Support and Community Resources, Tracking and Coordinating Care, and Measuring and Improving Performance. Waimānalo Health Center passed all elements with 100% compliance.
"NCQA Level 3 recognition acknowledges the quality work that Waimānalo Health Center staff performs every day. We are honored and grateful to achieve NCQA's highest recognition" said Mary Oneha, Waimānalo Health Center's CEO. "We've learned and improved during this process and hope to continue discovering ways to build upon best practices and deliver excellent healthcare for our community and all of Hawai`i."
###
About Waimānalo Health Center
Waimānalo Health Center is a private, nonprofit 501(c)(3) community-based Federally Qualified Health Center. Waimānalo Health Center is committed to providing the highest level of primary and preventive health services, with special attention to the needs of Native Hawaiians and the medically underserved, and improving the health and wellness of individuals and their `ohana regardless of their ability to pay. Waimānalo Health Center's network of programs includes family medicine, pediatrics, dental, vision, behavioral health and other support programs, serving more than 4,000 patients annually.
About NCQA
NCQA is a private, non‐profit organization dedicated to improving health care quality. NCQA accredits and certifies a wide range of health care organizations. It also recognizes clinicians and practices in key areas of performance. NCQA's Healthcare Effectiveness Data and Information Set (HEDIS®) is the most widely used performance measurement tool in health care. NCQA is committed to providing health care quality information for consumers, purchasers, health care providers and researchers.