March is National Nutrition Month
March is National Nutrition Month
Posted March 04, 2022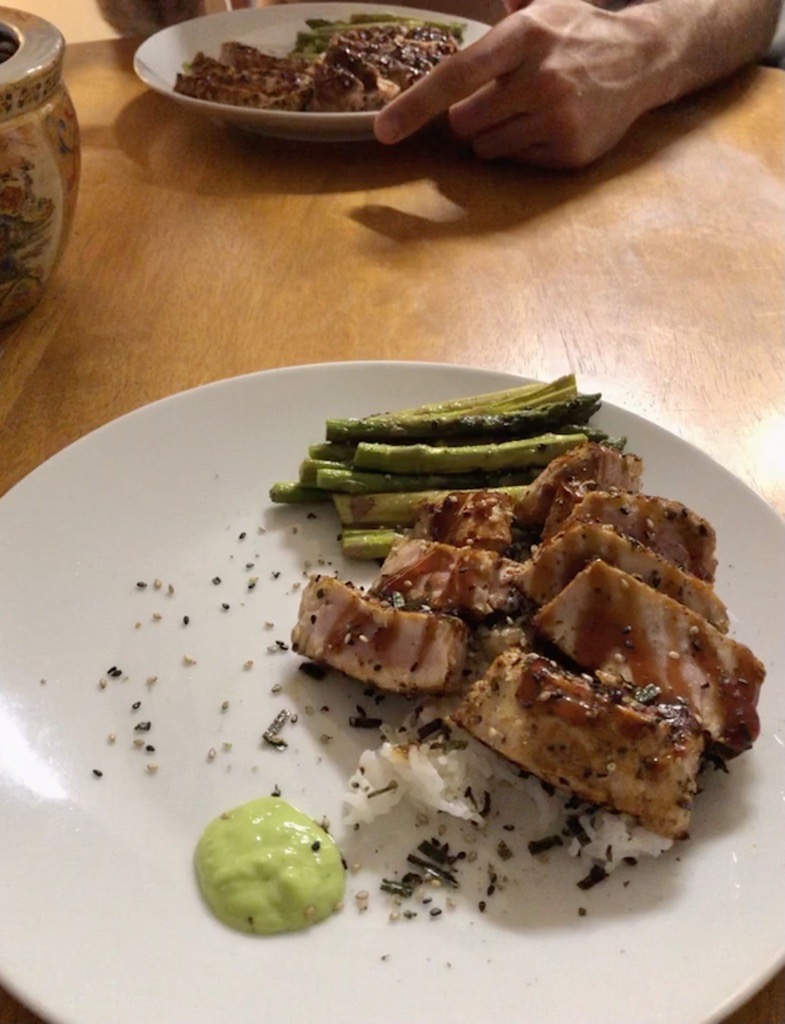 March is National Nutrition Month. Healthy eating can be 'ono! Registered Dietitian Jennifer Conway shares her recipe for Seared Ahi on Furikake Rice.
Seared Ahi on Furikake Rice
Ingredients
Ahi for two
2-3 tbs avocado oil
1 tsp salt
1 tbs sesame seeds
1 cup jasmine rice
1-2 tbs furikake
1 tbs unagi sauce (optional or to taste)
1 tbs wasabi sauce (optional or to taste)
Side of seared/steamed/sauteed 1 cup raw, ½ cup cooked veggies of choice
Instructions
Season ahi lightly with salt and sesame seeds.
Rinse and cook rice.
Clean and prepare veggies for cooking method of preference.
When rice and veggies are nearly done, heat pan with avocado oil on high for 1-2 minutes. Reduce to medium and sear ahi on both sides.
Plate veggies and rice and sprinkle furikake on top of rice. Then, place seared ahi on bed of furikake rice.
Drizzle unagi sauce on top of seared ahi. Drizzle wasabi on top or put on side.
Enjoy!
Recipe by: Jennifer Conway, RD, LDN