WHC Awarded 2015 Psychologically Healthy Workplace
WHC Awarded 2015 Psychologically Healthy Workplace
Posted November 09, 2015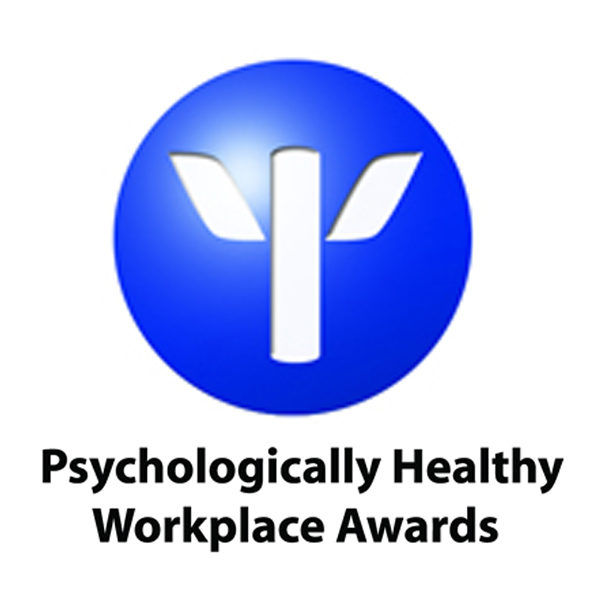 The Hawai'i Psychological Association, in cooperation with the American Psychological Association, named Waimānalo Health Center the 2015 Psychologically Healthy Workplace, Non-Proft Winner on Friday, November 6, 2015.
Other 2015 winning organizations include VA Pacific Islands Healthcare System, The Hawai'i Group, United Healthcare Community Plan, and University Health Alliance.
Psychologically Healthy Workplaces are awarded based on six crieteria set by the American Psychological Association:
Employee involvement in decision making on company issues
Employee growth and development
Employee recognition
Work-life balance and family support
Health and safety
Communication
Congratulations to all winners and nominees!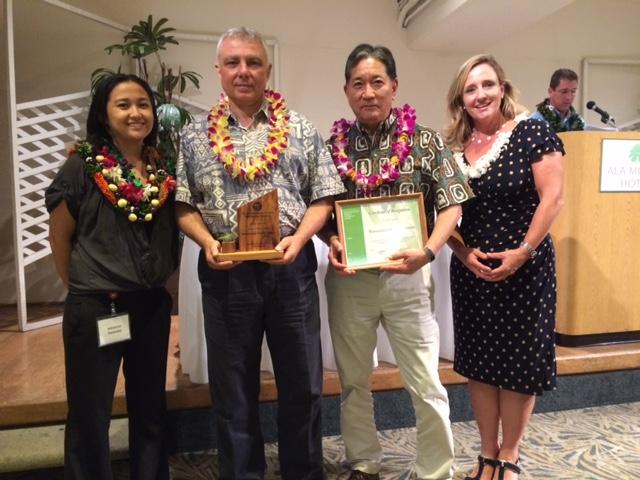 Representatives from the Hawai'i Psychological Association with Robert Slike, WHC IT Director (second from the left),
and Howard Matsuura, WHC Compliance Specialist (third from the left).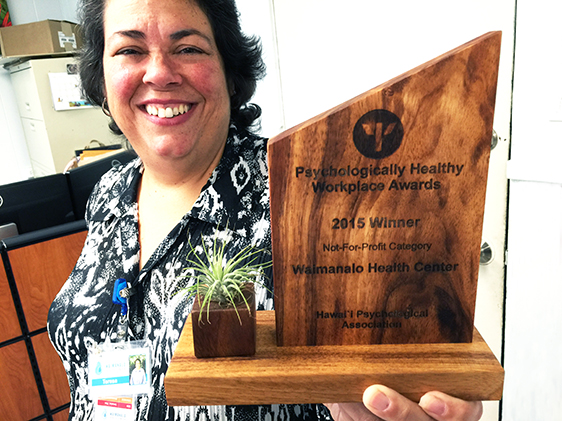 WHC Chief Performance and Compliance Officer, Teresa Gonsalves, holding our winning award.