O'ahu Homeowners Assistance Fund Opening January 21, 2022
O'ahu Homeowners Assistance Fund Opening January 21, 2022
Posted January 20, 2022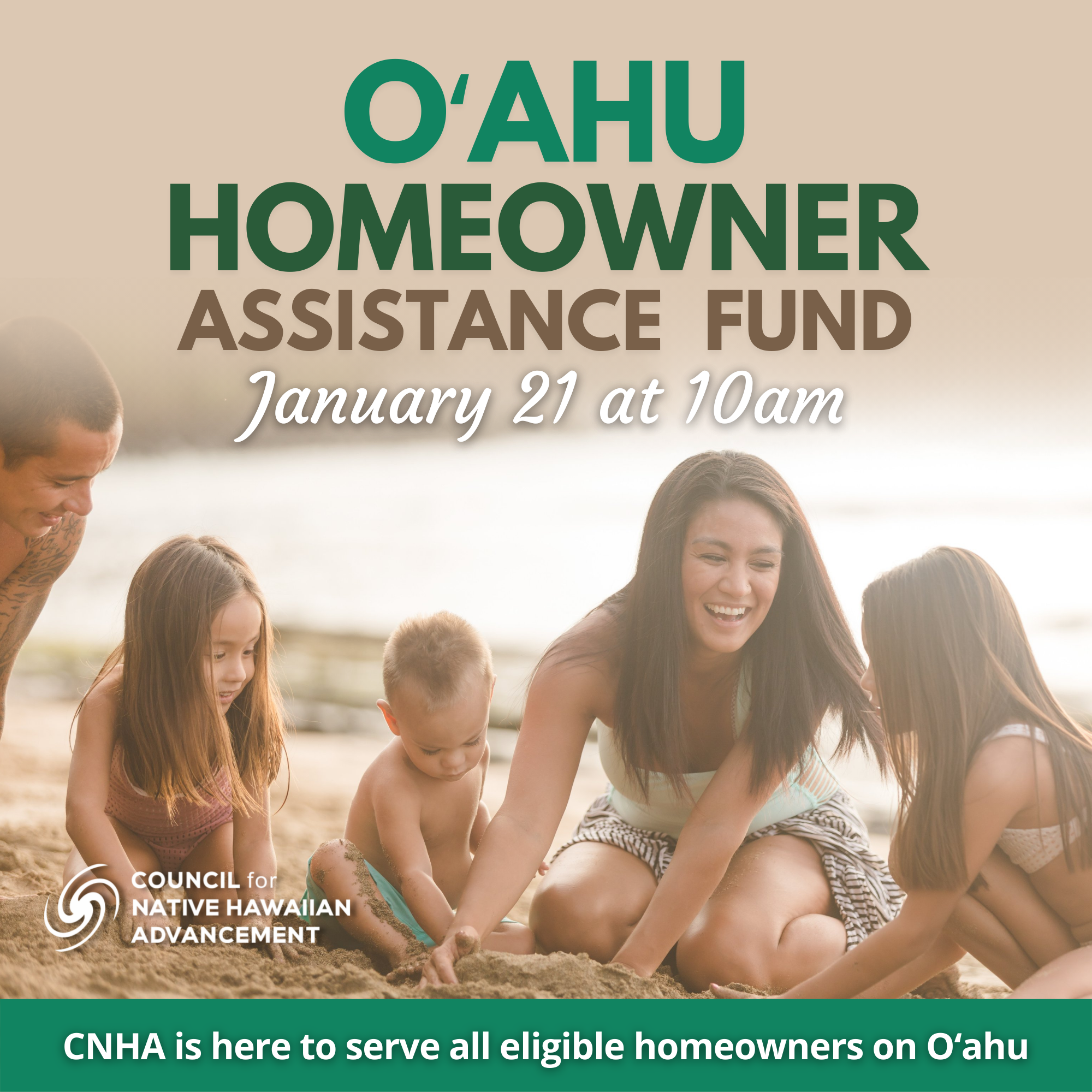 CNHA's O'ahu Homeowners Assistance Fund (OHAF) program is opening tomorrow, 1/21 at 10:00am.
This program will help O'ahu homeowners who were impacted by the COVID-19 pandemic to remain in their homes, preventing them from foreclosure and displacement. The program will connect homeowners to valuable resources (in partnership with Hawaii HomeOwnership Center and Legal Aid Society of Hawai'i) and provide financial support for their housing expenses to bring them out of delinquency (mortgage, utilities, insurance, real property taxes, etc.).
Eligible households can receive up to $30,000 worth of mortgage relief and housing counseling/legal resources.
The program will launch on Friday 01/21/2022 at 10:00am to the first 1,000 applicants.
The application can be found at www.hawaiiancouncil.org/oahuhome along with more details about the program.
Need assistance? Waimānalo Health Center Māmaki team can help. Please call us at (808) 259-7948.